SEND A CARNATION GRAM
Send a smile to a friend, teacher, staff member or even yourself!
Our Kindness Committee is always looking for ways to put a smile on someones face and spread joy and kindness to all.
What better way to put a smile on someones face than to send a Carnation-gram!
That's right, it's back! What's better?
This year our annual Carnation sales will go to support child-specific needs at the North Gwinnett Co-Op.
The 5th Grade "Be the Leader" program lead by our amazing counselors will help distribute the flowers on Feb. 13th.
In addition, they will use the proceeds to budget and shop for items the co-op is in need of specifically for elementary aged children.
DOWNLOAD SHEET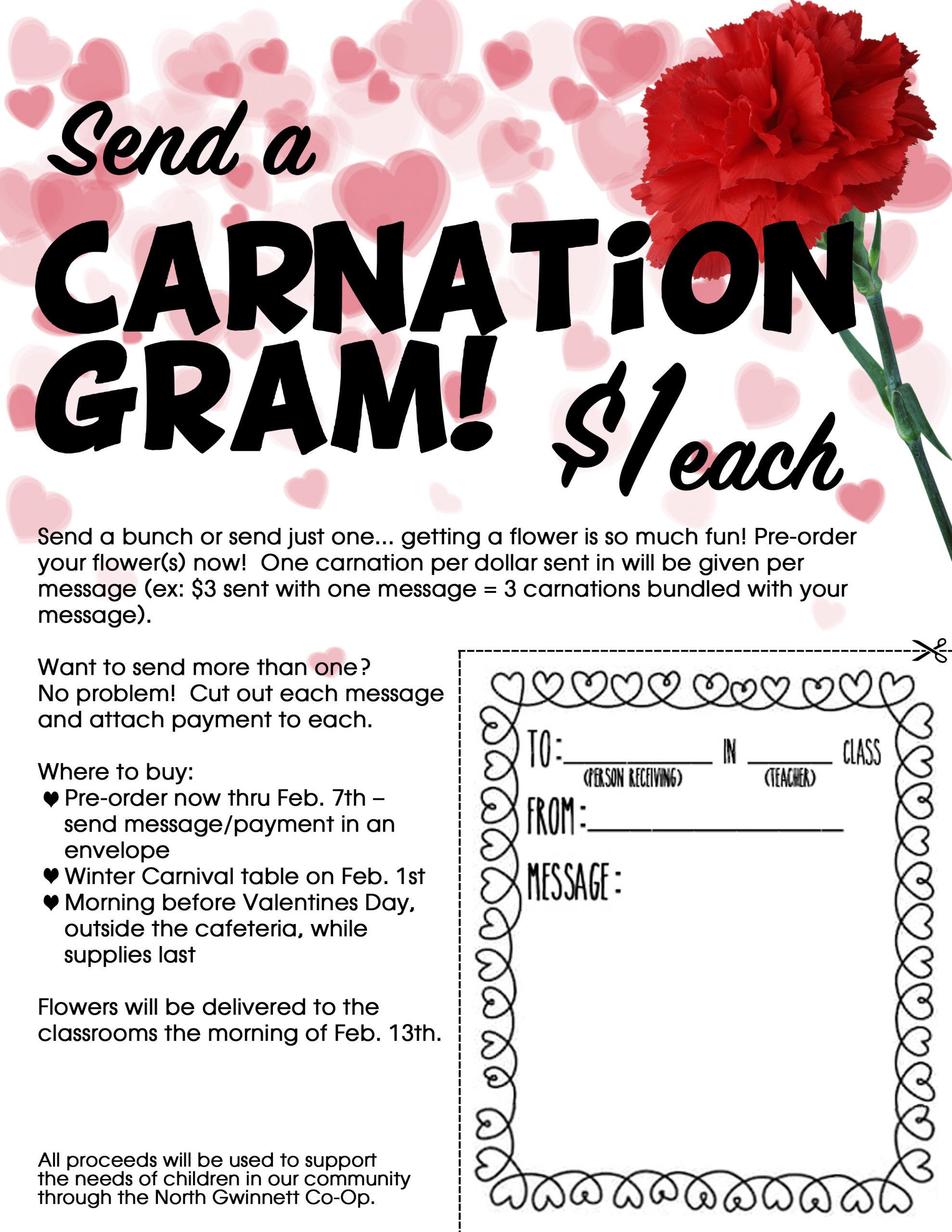 YOUR KINDNESS COMMITTEE
Have a great idea on how to spread kindness? We'd love to hear them!!!