ENVIRONMENTAL COMMITTEE
Teaching kids to care about the outside of our school is just as important as the inside. The Environmental Committee was established to not only beautify Level Creek but also to serve as an outside learning area.
Please contact your committee chair Bethany Russell for volunteer opportunities.
VOLUNTEER
OUR SENSORY GARDEN (2022)
Amazing flowers have blossomed in our Garden Beds, planted by our wonderful volunteer gardeners.
Our students will see, touch, smell, hear (the chimes), and taste (vegetables/herbs) throughout the school year. If you (and your kids) want to help out, please contact us for the many volunteer opportunities throughout the year!
VOLUNTEER
GARDENS (2019)
In the spring of 2019, Girl Scout Troop #3315 (all LCE 5th graders at the time) rebuilt our gardens.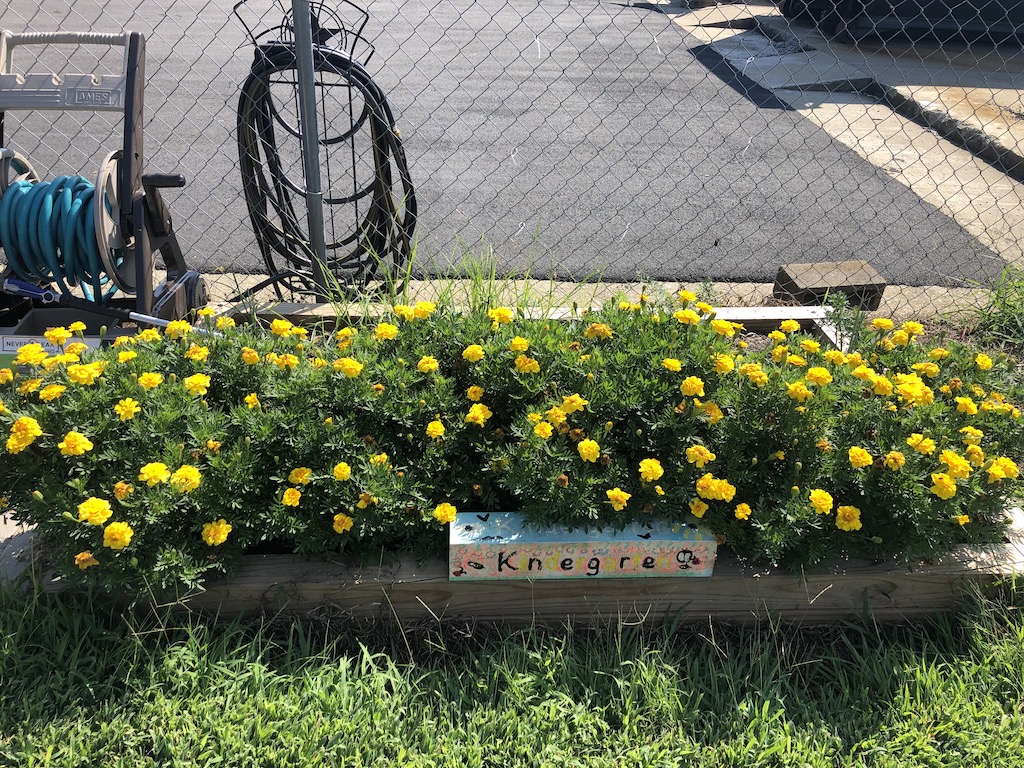 STUDENT GARDENING
Conveniently located beside one of the main play sets (and more importantly, a water source), kids love to watch the garden grow.
Each season our committee works with each grade level lead to determine what should be planted in their garden. Then, students have to opportunity at recess to come and plant in their own garden – HOW COOL!
They enjoy watching it grow and then harvesting it. Teachers often take items grown in their gardens back to their rooms and allow the students to taste the fruits of their labor, literally.