5TH GRADE COMMITTEE
It's hard to believe that our Fifth Graders are in their last year at Level Creek!
The Fifth Grade Committee is hard at work planning for our students' last few weeks as fifth graders.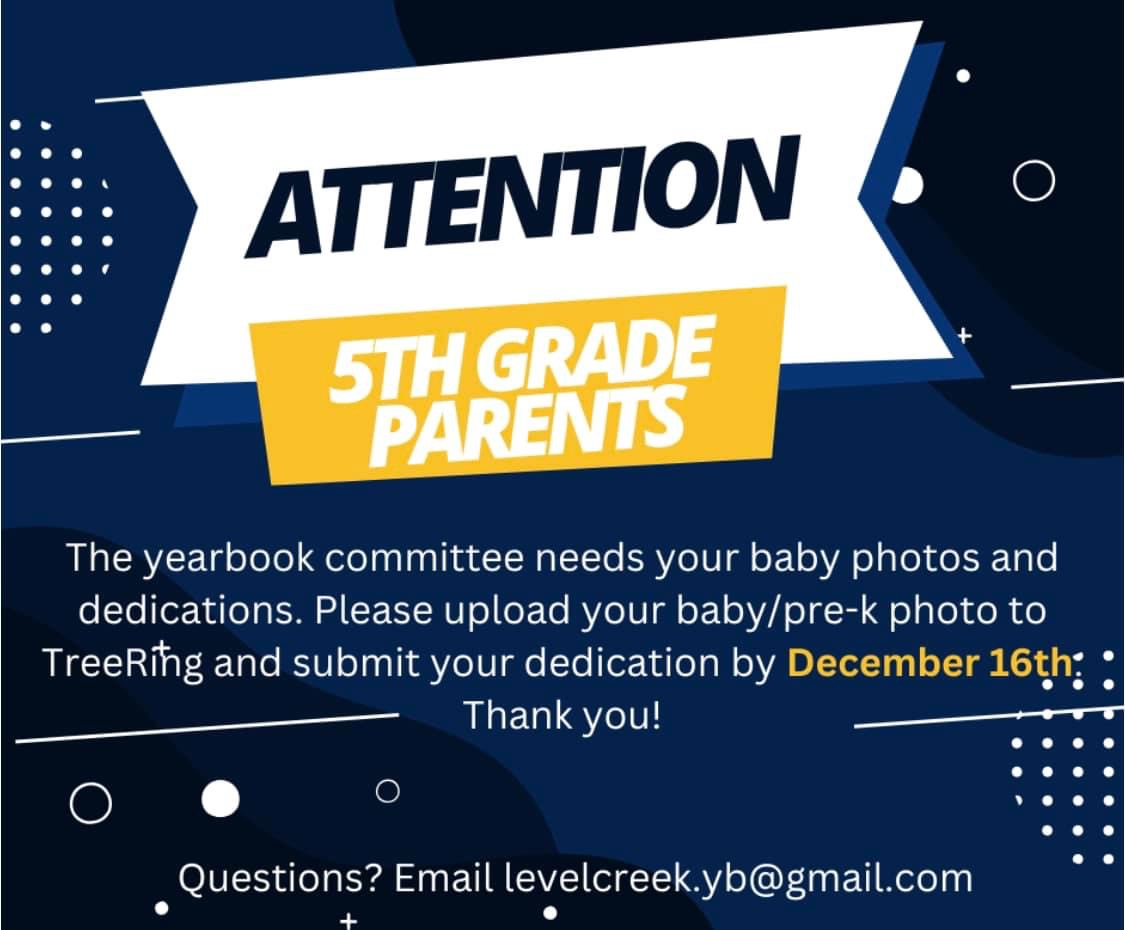 DOWNLOAD FORM
5th Grade Yearbook Dedication Form
DUE FRIDAY DEC 16, 2022
Now is the time to show your child how much you care.
Please write a note to your child to tell them how proud you are of their accomplishments.
We accept BOTH electronic (i.e., made on the computer by an app of your choice) as well as hand drawn dedications.
DOWNLOAD FORM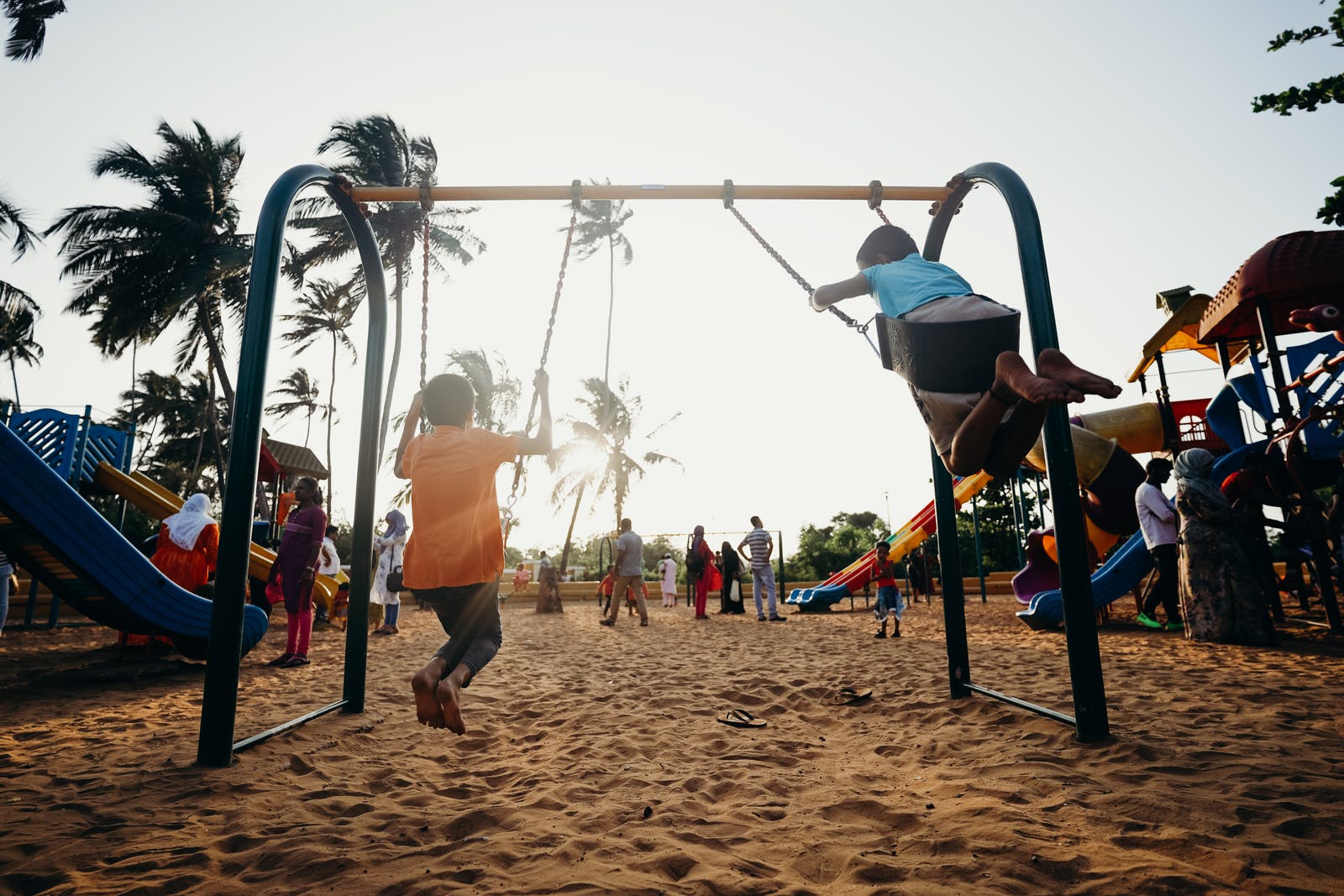 FIELD DAY / END OF YEAR CELEBRATION
DATE: TBD
Students will enjoy their end of year celebration through Field Day, a friendly competition with fun activities and treats on the playground.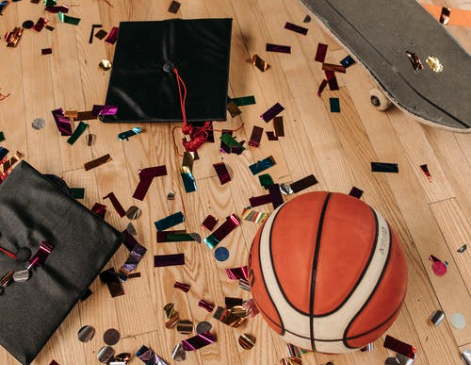 PROMOTION CEREMONIES
DATE: TBD
Graduations are celebrated with teachers, parents, and students.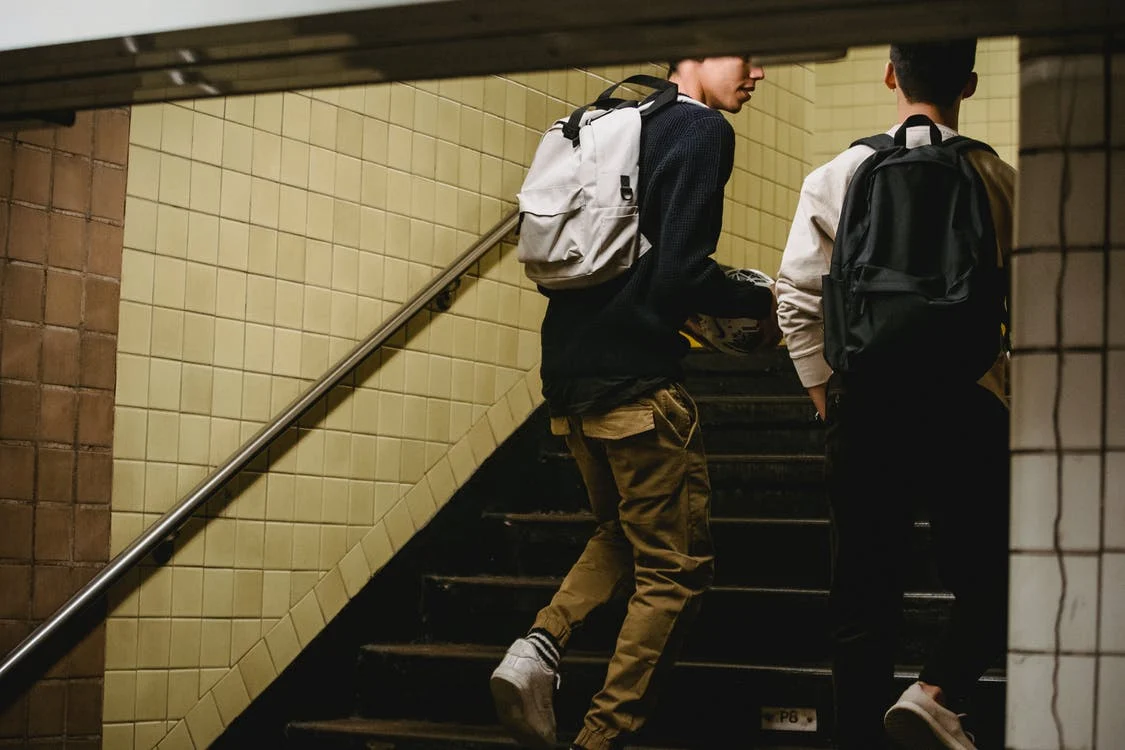 WALK THE HALLS
DATE: TBD
Parents are welcome to line the hallways as our fifth graders walk the halls one last time.
Seniors from North Gwinnett High School who attended Level Creek will join the walk as well.